Post by Jack Loomes on Nov 28, 2013 5:50:10 GMT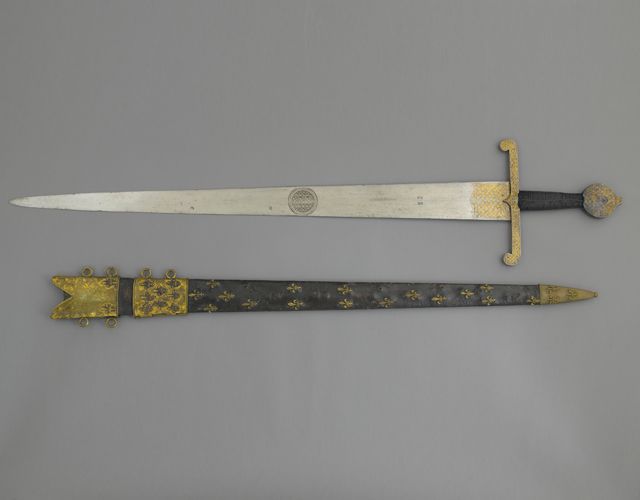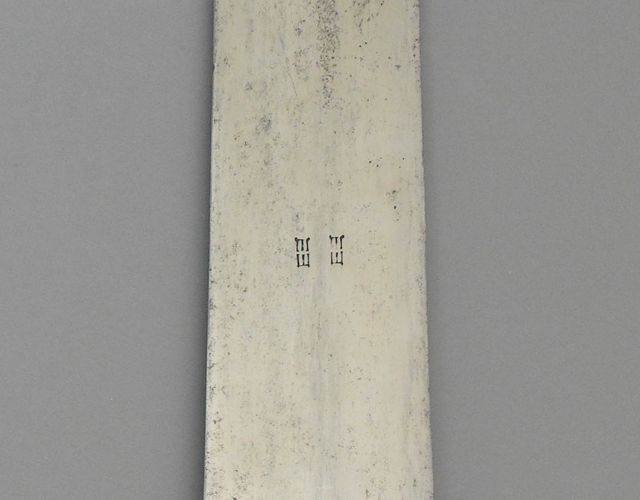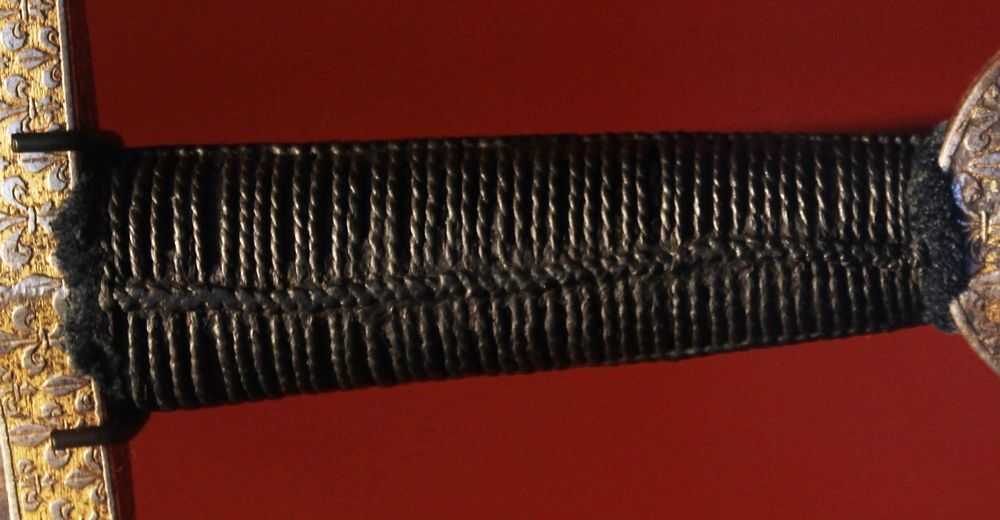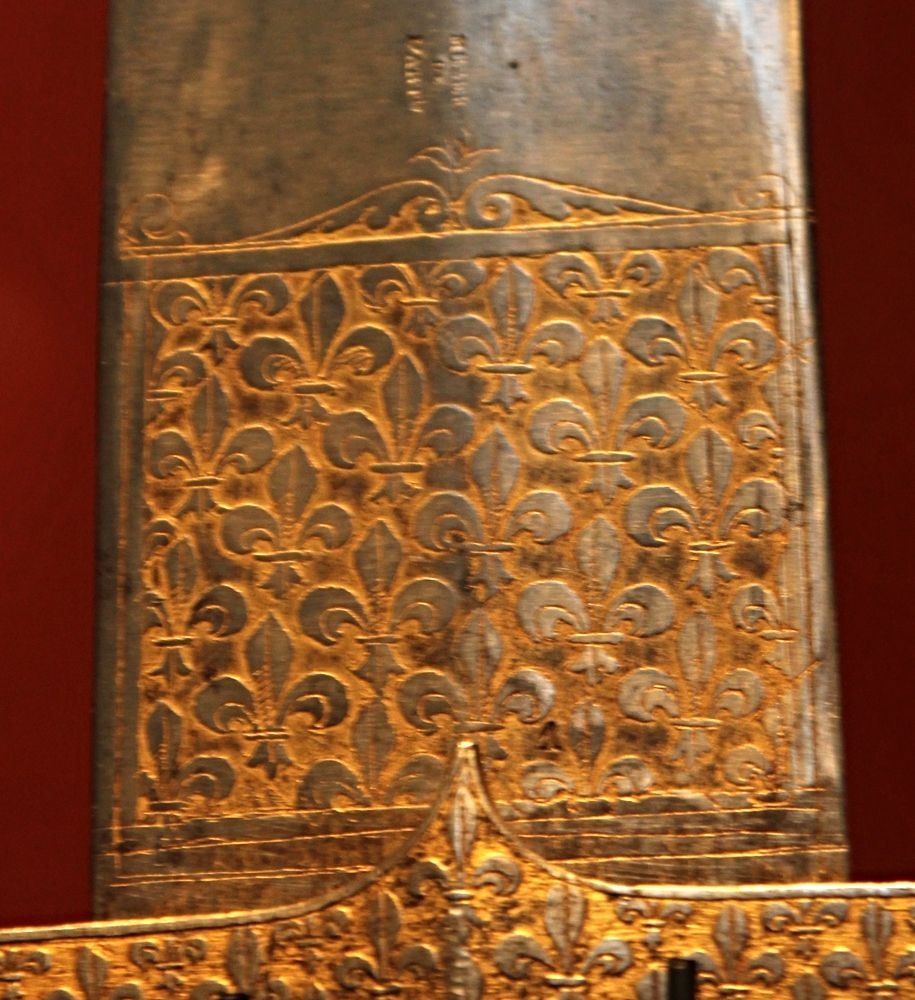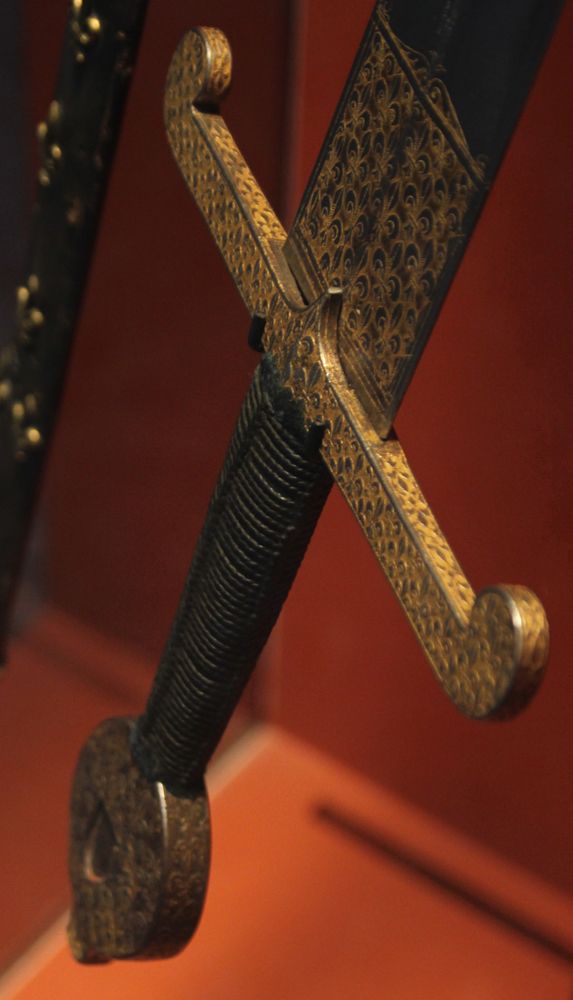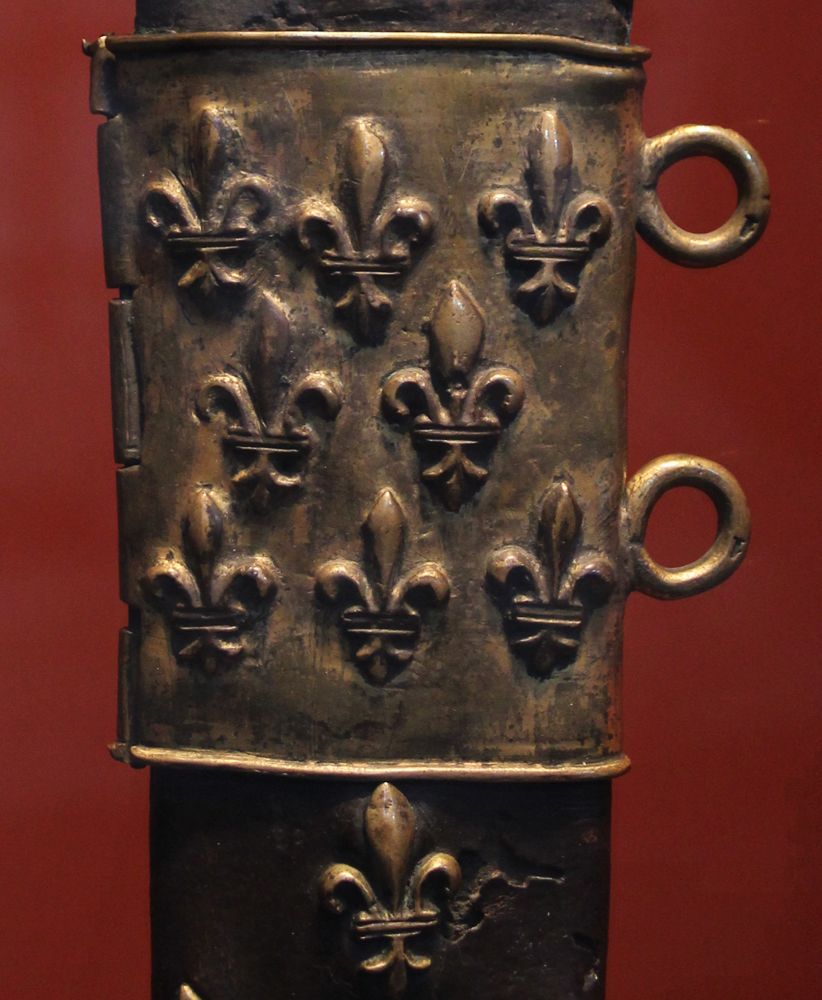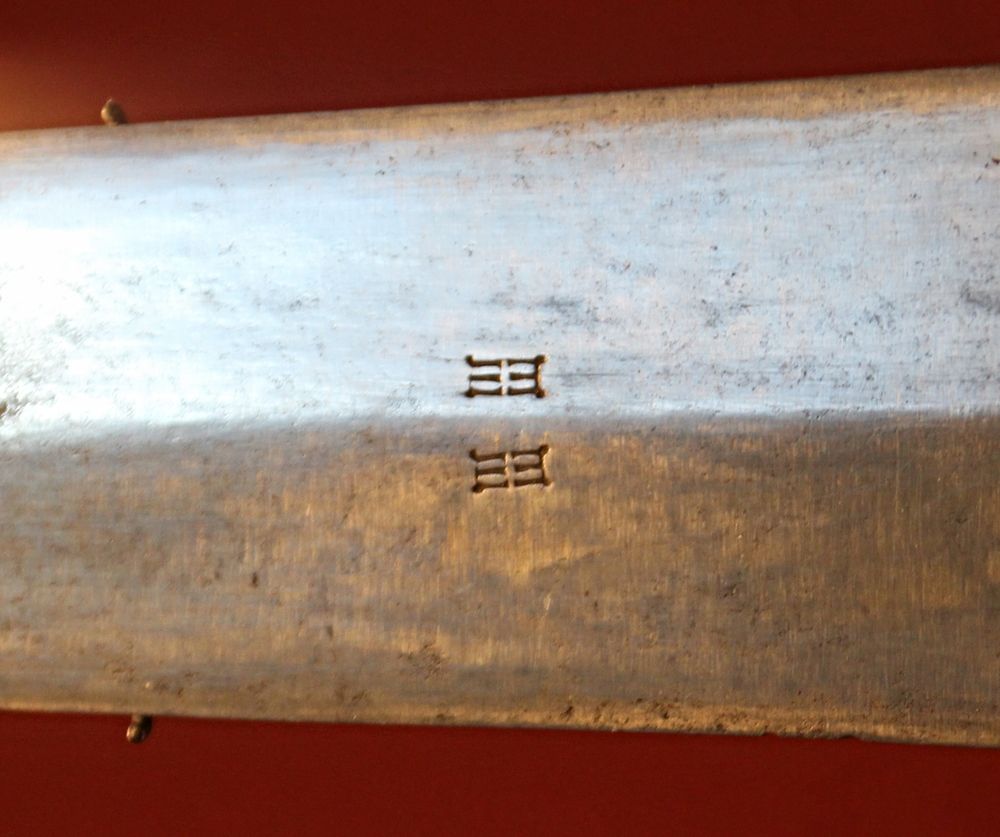 *Editor's Note: The below is provided exactly as it was translated by Google Translate from the original French.
Symbolic weapon par excellence, "the sword of France" was awarded by the king to his constable after a ceremony highly codified. Receiving his sword directly from the hands of the sovereign, the constable was formally invested with the chief command of the armies. Bertrand du Guesclin (1320-1380) and Anne de Montmorency (1493-1567) are among the most illustrious personages who were promoted to the office disappears in the early seventeenth century.
From the point of view of its construction, the weapon has analogies with medieval swords but his blade - very light and of poor quality (detail punches of furbisher visual 2) - reflects its exclusively ceremonial character. The orientation of its ornamentation, particularly lilies engraved and gilded quillons enriching the head and heel of the blade (picture 3) and the circular cartridge in the center of it (video 4), indicates that the sword was designed to be worn bare and high peak at the entrances or royal ceremonies. The leather scabbard, miraculously preserved, is also strewn with lily gilded brass. The presence of the sword until the Revolution in Chantilly, former field of Montmorency, suggests that it might have belonged to one of two family members who benefited from the constabulary in the sixteenth century, and especially to Anne Montmorency. Despite its archaic figure still evoking the fifteenth century, and is dated to the first half of the sixteenth century weapon.
Date: From 1475-1500
Author: Unknown
Materials: Iron, brass, wood, textile and leather
Techniques: engraving and gilding
Place of creation: France
Height
(Width)
: 0.24 m
Width
(Length)
: 1.12 m
Weight: 1.4 kg
No inventory: J 26
History: Comes from the collections of the Princes of Condé in Chantilly Castle
Location in the museum (room name, no storefront): Former Department, War in the fifteenth century - showcase 17-08
For more information on Oakeshott Type XV Swords see this extract from Ewart Oakeshott's
Records of the Medieval Sword
:
sword-site.com/thread/166/oakeshott-type-records-medieval-sword
Source:
www.musee-armee.fr/collections/base-de-donnees-des-collections/objet/la-guerre-au-xveme-siecle-lepee-de-connetable.html
& some images from:
www.vikverir.no/ressurser/usages_mythes_symboles/?dir=&page=all