Post by Jack Loomes on Oct 21, 2022 22:39:46 GMT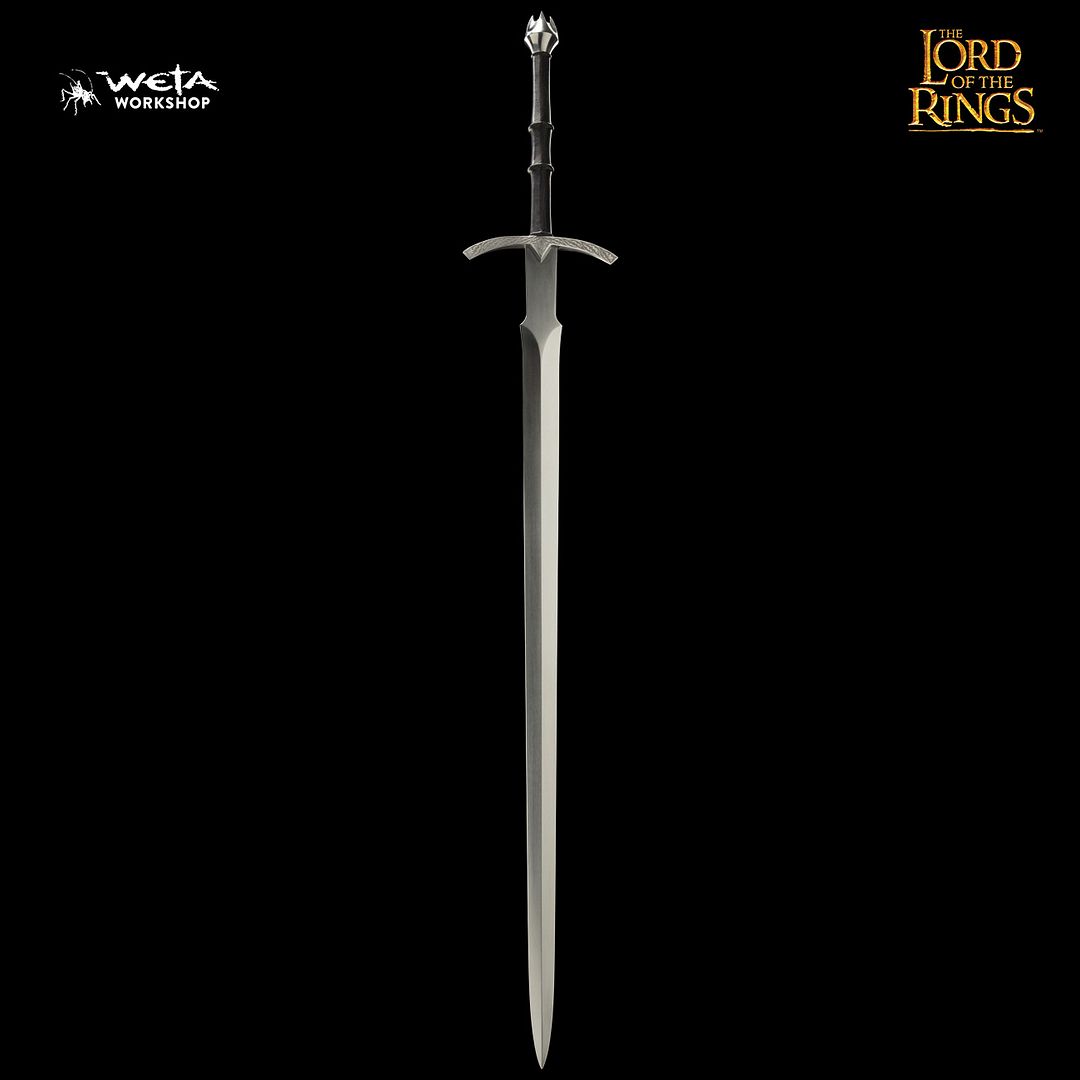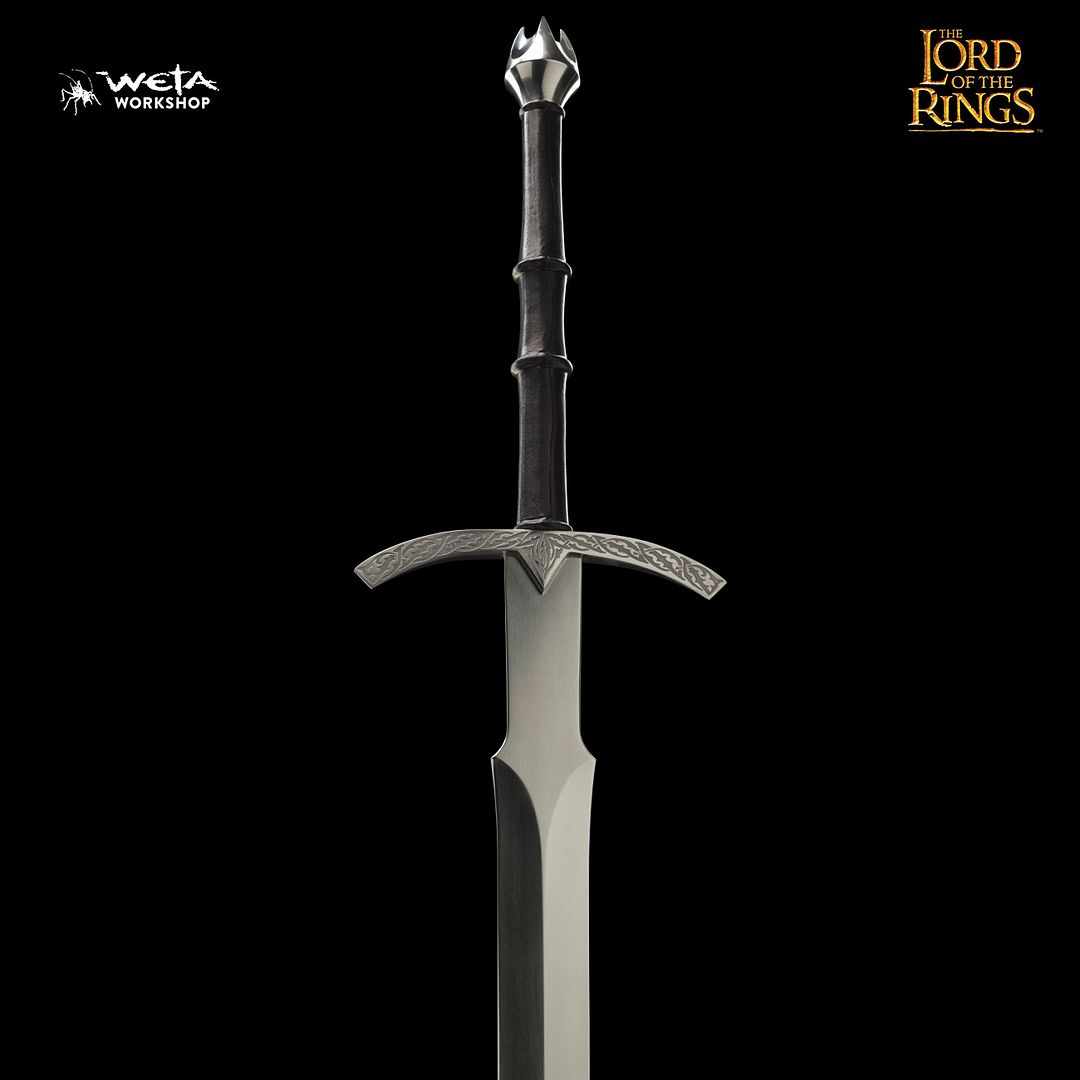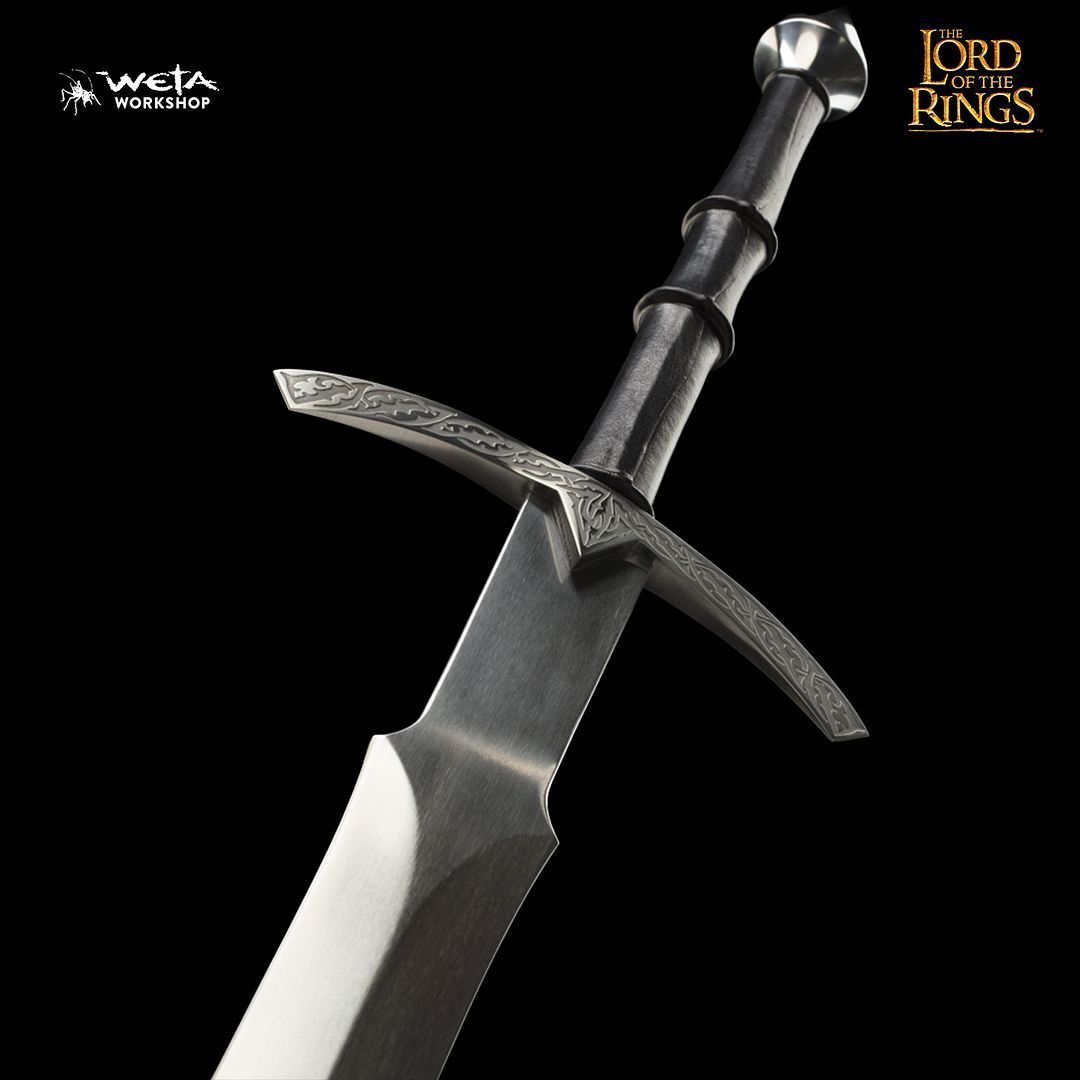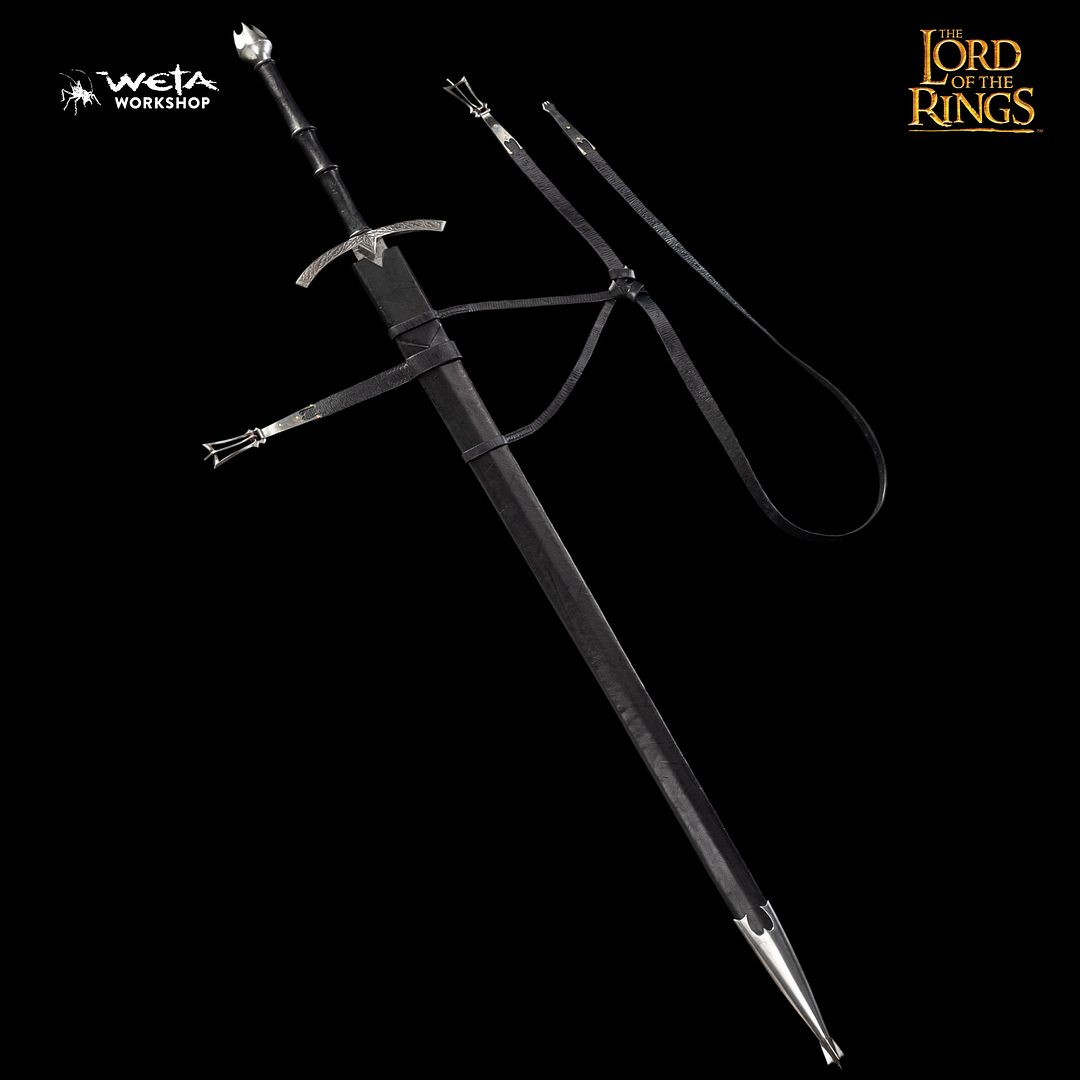 Master Swordsmith Collection
The Lord of the Rings
Original price: USD $8499*
Limited edition of 15
Scale: 1/1
Dimensions: 138.2 x 20x6 cm (LxW)
Weight: 2.06 kg
Materials: Metal, leather
Released: July 2018
Sold out: August 28, 2020
Design: Ben Wootten
Artist: Peter Lyon, Darin Gordine
Fear was the Witch-king's greatest weapon, and only the bravest could withstand his advance, yet more earthly tools he bore also: scythes, halberds, long knives, a great flail, and a wicked sword wrought of cursed steel. Darkened and pitted with cruel spells, the savage blade could be wielded with either single or two-handed grip.
Donning black robes and armour, the Witch-king of Angmar rode from his fortress of Minas Morgul at the whim of the Dark Lord, to hunt for his enemies or bring war upon Mordor's neighbours. In form his fiery weapon recalled the tall, straight swords of Númenor, but where they were elegant and noble in their simplicity, the torn edges and points of the Witch-king's blade promised only death and decay.
The Witch-king's sword was designed by Warren Mahy and made at Weta Workshop in New Zealand for The Lord of the Rings film trilogy by Master Swordsmith Peter Lyon, with leatherwork crafted by expert costume technician, Darin Gordine.
"A sword should be pleasing from all angles and not look overly heavy, nor spindly, anywhere. It's one of those things that an artist can appraise and know they have it right, based on experience."
Peter Lyon - Master Swordsmith, Weta Workshop
Physical Specifications:
• Blade length: 1012 mm
• Total length: 1382 mm
• Weight: 2.06 kg
• Balance Point: 112 mm along the blade
*The given price above is the starting price. Sword finish like aged or polished is about USD $950-990, sword sharpening is about USD $100-150 extra. Scabbards for the Master Swordsmith Collection sword could be purchased at the same time as purchasing the sword, but not after, as they needed to be made to fit together.
Source:
thewetamuseum.com/lotr/props/lotrprop_msswiki.html