Post by Jack Loomes on Sept 24, 2015 10:39:24 GMT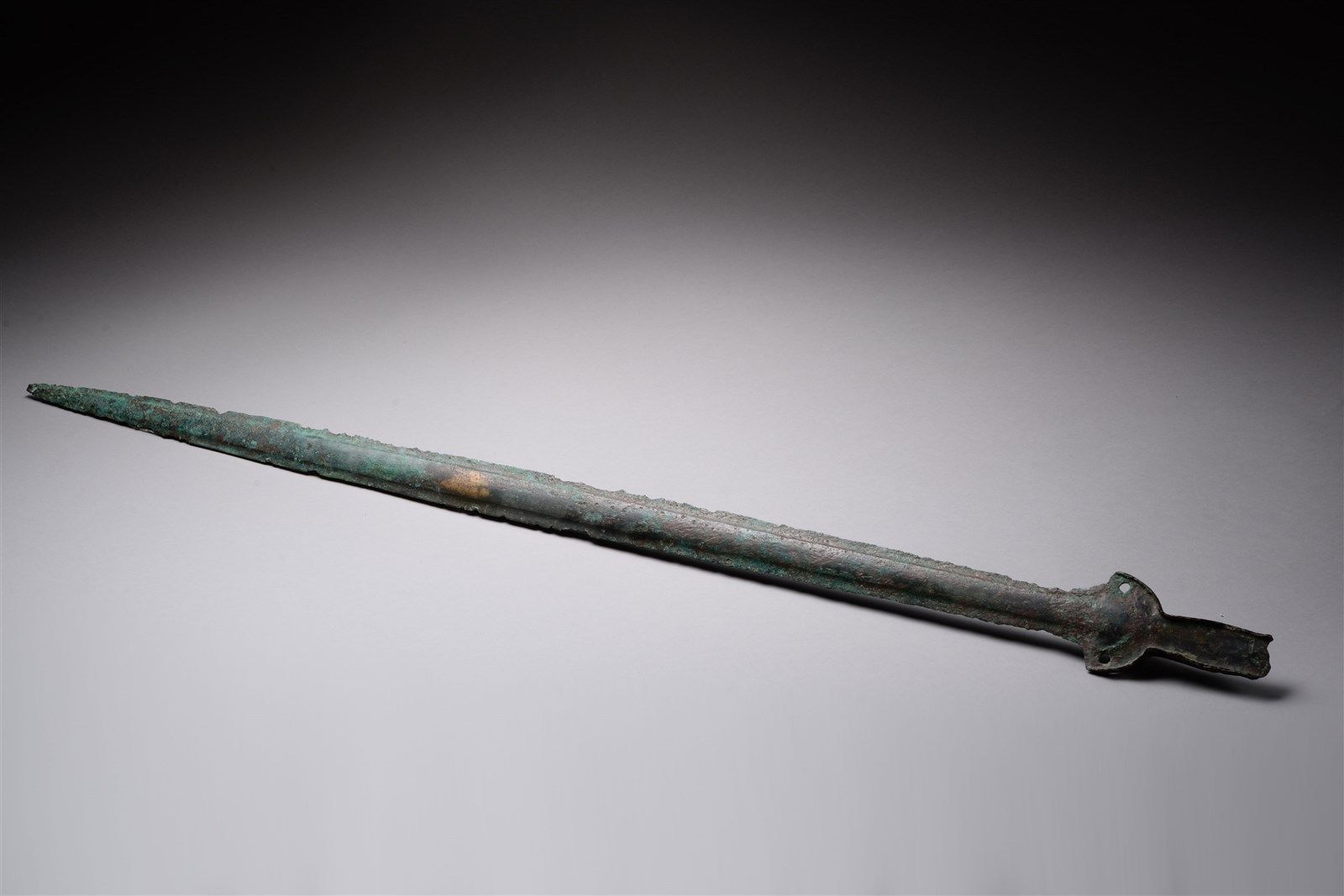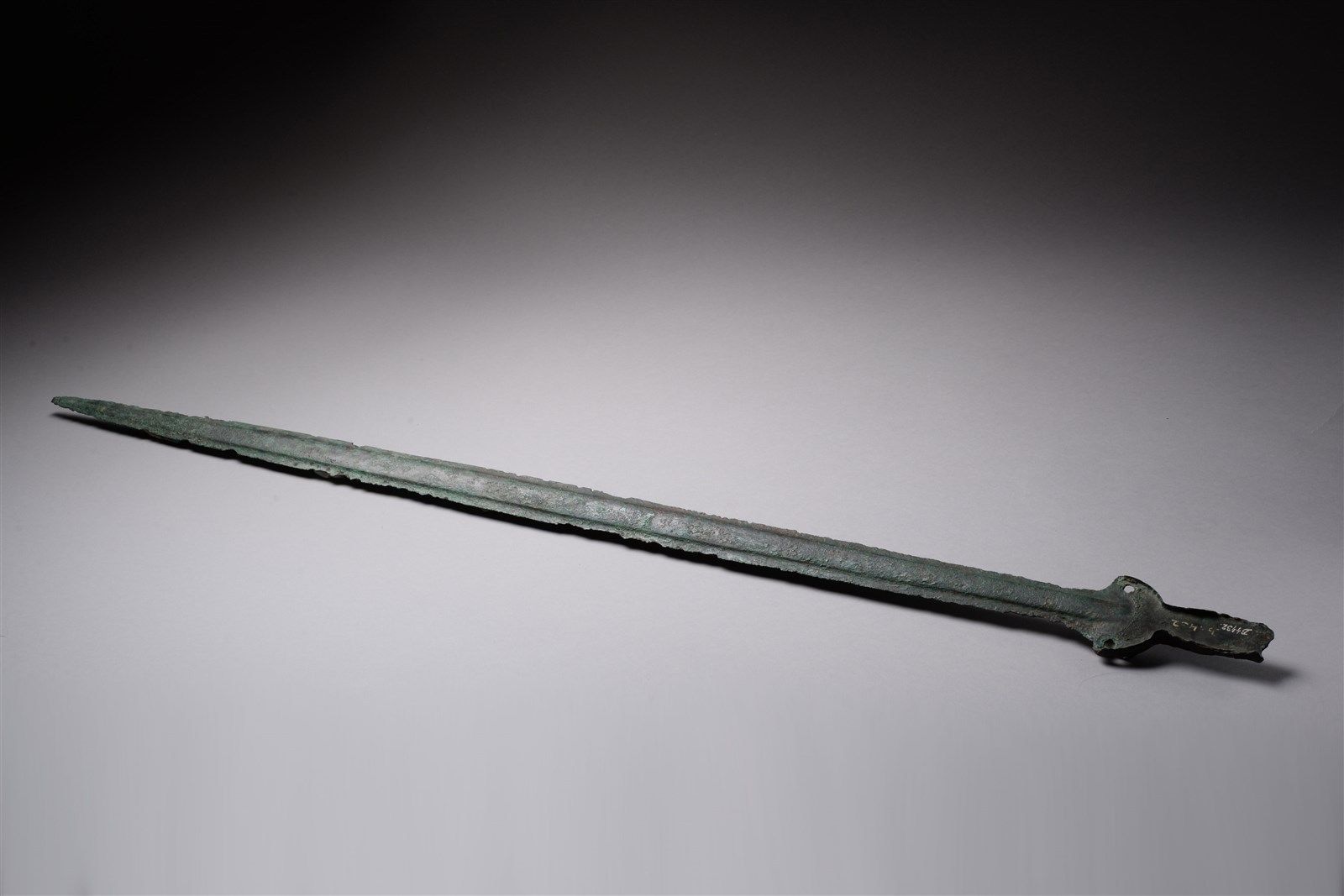 A very large European Bronze Age sword, dating to around 1400 BC.
The weapon with double edged blade and prominent central mid rib, the hilt is recessed and pierced, designed to fit a wooden or bone handle in antiquity. This is the largest example we have seen on the market and would have made a truly formidable weapon when wielded in battle.
Europe in the middle - late Bronze Age was a vibrant place, a place of innovative energy and mobility, interconnected as never before. Exchange networks stretched from northern Italy to the Baltic, commodities were moving across the continent at a rate previously unknown and with them flowed ideas. It is also during this period that the archaeological record becomes redolent with signs of conflict, clearly this was an era in which innate aggression would commonly flare up into outright warfare.
This powerful weapon would have owned by an elite individual, part of the warrior caste that dominated Bronze Age society. These paramount leaders were likely regarded as semi-supernatural beings, proving their worth by their ability to command the flow of luxury goods, their knowledge of the wider world, but above all their physical prowess in battle. Warfare in this period was dominated by the fearless energy of the individual, displayed in single combat rather than in the confrontation of armies.
This blade was forged during an era in which martial prowess and advance drove ambitious young men throughout Europe to explore the wider world. It would have been owned by an individual at the centre of this enigmatic culture of exploration and violent conquest.
References: Cunliffe, B. 2011.
Europe Between the Oceans
. New Haven: Yale Publishing.
Length: 29&1/2 inches.
Condition: Excellent, minor loss to the end of the hilt. Unrestored.
Provenance: Ex. German art market, previously in the Glaf Klenau family collection, southern Germany. Most items from this collection were acquired in the early-middle part of the 20th century. This piece has 19th - early 20th century collection numbers on the hilt.
Source:
www.ebay.com/itm/Huge-Ancient-Central-European-Bronze-Age-Sword-Blade-Weapon-1400-BC-/201327809244?hash=item2ee01292dc