Post by Jack Loomes on Mar 7, 2015 10:18:28 GMT
The ubiquity of limewood being used for the grips of medieval swords is largely unknown in the modern world. With few exceptions, basswood was the go to timber for making sword grips in the medieval period, and there is evidence to suggest it was popular as early as the antique period (in other words the age of Greece and Rome).
Frequently much denser woods are chosen for the task by modern sword makers, probably due to a lack of knowledge on the subject, though it is not particularly hard to source linden wood. Ewart Oakeshott's
Records of the Medieval Sword
mentions the use of limewood almost exclusively on every given example when he discusses the timber of mediaeval sword grips. Limewood
is
hard to come by in the Southern Hemisphere however it easy to source in the Northern Hemisphere, which is where the majority of the world's population reside, so if you are able to come by it you should consider its use.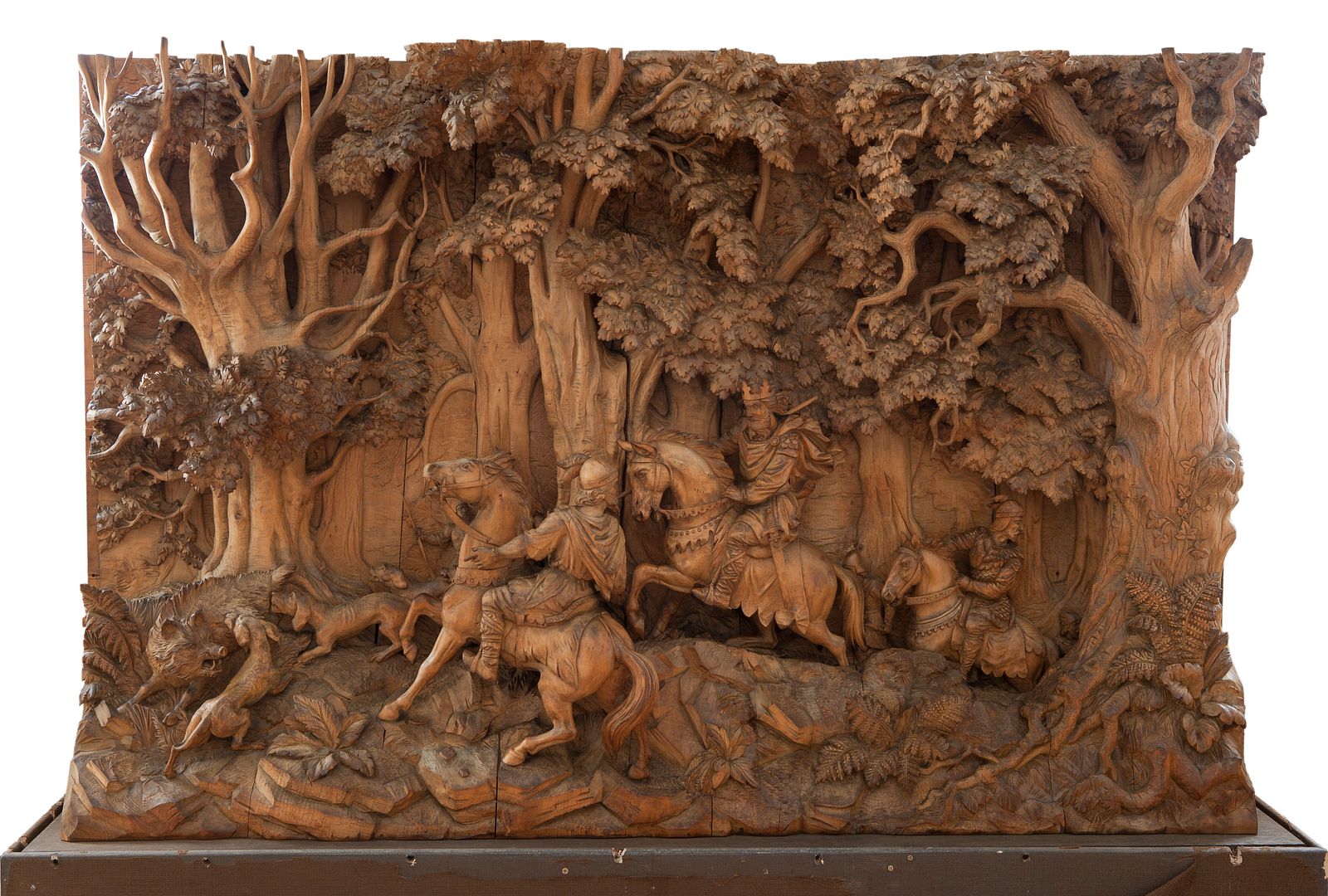 The Boar Hunt (King Alfred in the Herdsman's Hunt), about 1879, Gerrard Robinson (1834-1891) in limewood.
Source:
www.twmuseums.org.uk/laing/northernspirit/gerrard-robinson-1834-1891/
With a density of 560kg per cubic meter limewood is considerably less dense than most timbers used today for sword grips - for instance stabilised birch comes in at 750kg per cubic meter, and Tasman Oak which I use myself generally weighs 700kg per cubic meter. If you are looking to shave weight off a sword then Tilia makes an excellent choice. Owing to it's relatively low density it is both easy to work and light, making it an ideal choice for sword grips. Incidentally it seems to have been a popular material for Viking shields if extant examples are anything to go by, suggesting it has time-tested suitability for high shock applications.
To put Linden wood's density in perspective common radiata pine is typically between 350 and 450kg per cubic meter. Limewood is a hardwood however, whereas pine is a softwood so if you intend to use pine for sword grips I recommend soaking the piece in a polymerising oil - linseed is preferable but tung oil is also suitable, this will increase the durability of the pine considerably.
en.wikipedia.org/wiki/Tilia
en.wikipedia.org/wiki/Hardwood
en.wikipedia.org/wiki/Pinus_radiata