Post by Jack Loomes on Mar 2, 2015 12:41:51 GMT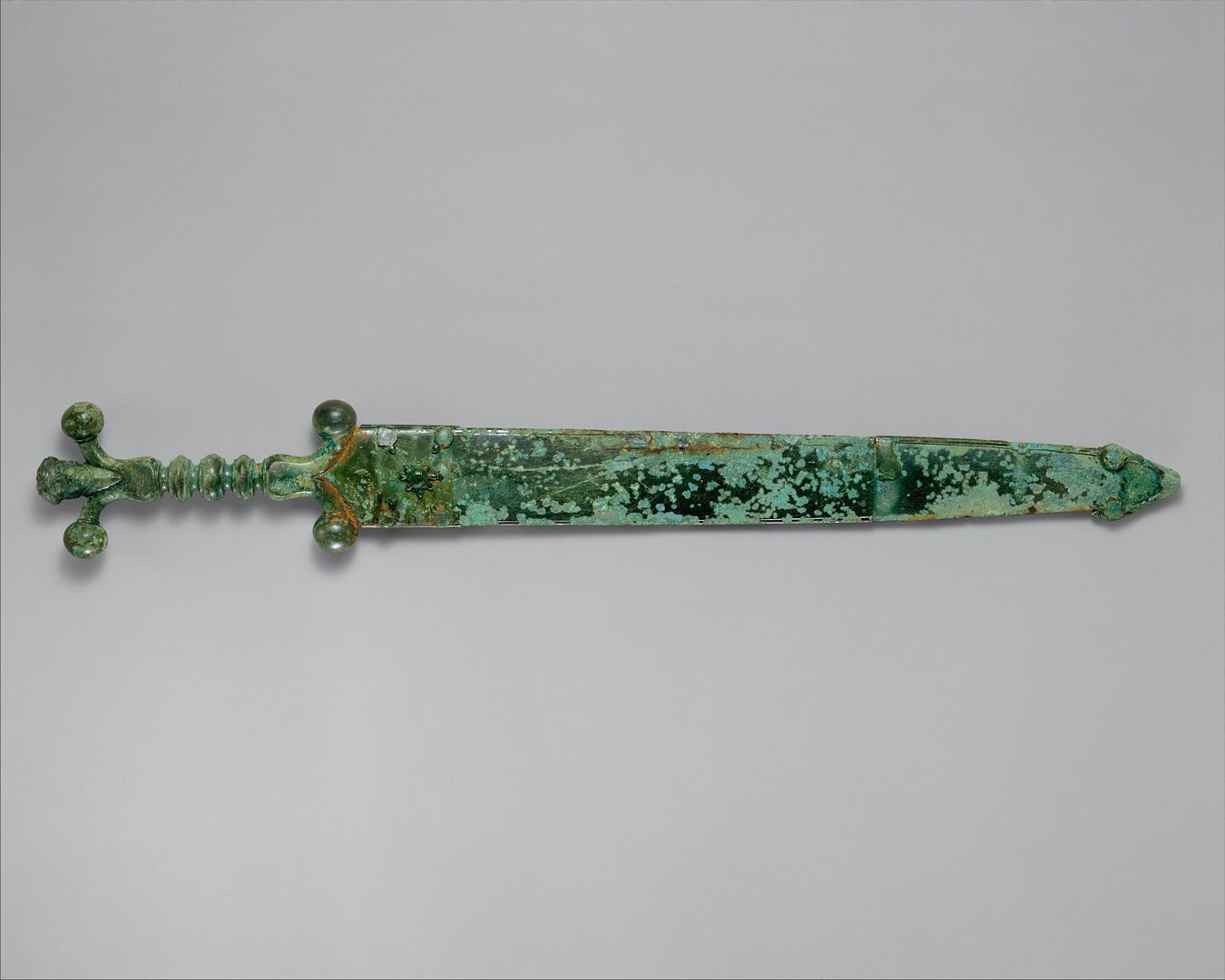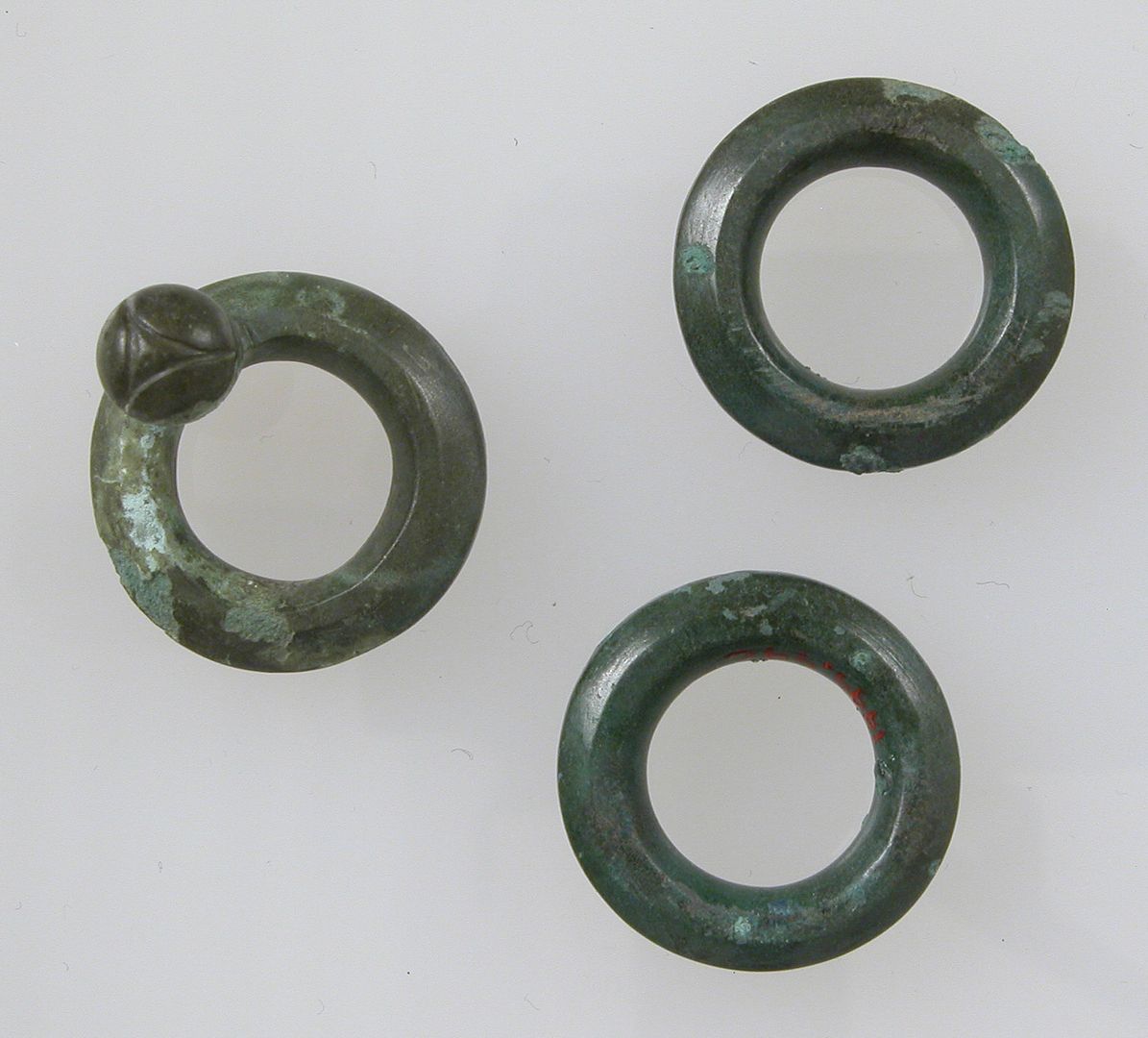 This magnificent anthropomorphic Celtic sword is also one of the best preserved. The beautifully modeled head that terminates the hilt is one of the finest surviving images of a Celtic warrior. The human form of the hilt—appearing as a geometric reduction of a classical warrior—must have been intended to enhance the power of the owner and to bear a talismanic significance. The face is emphatically articulated with large almond eyes, and the head with omega-shaped and finely drawn hair.
Although the scabbard has become amalgamated to the iron blade, affecting parts of the surface, its ornamentation and the exquisitely worked hilt make the whole an evocative statement about the technical ability of the Celts, the powerful conquerors of ancient Europe. The sword is of a type associated with the La Tène culture, named after the important Celtic site on Lake Neuchâtel in present-day Switzerland and eastern France. Other related anthropomorphic swords from diverse finds in France, Ireland, and the British Isles demonstrate the expansion of the Celts across Europe. As the first such example in the Museum's collection, the sword is a superb and singular example that richly adds to a select group of Celtic works of art.
This sword offers eloquent testimony to the value that Celts placed on war and weaponry. Celtic artists often ingeniously integrated animal and human forms in the decoration of precious objects; here a warrior serves as the dramatic hilt for a double-edged sword. With its carefully defined features and finely drawn curls, the figure's head contrasts with the abstract form of the limbs and body. The arms and legs are V-shaped, terminating in round knobs, while the body is made up of three turned ring moldings. The scabbard, now amalgamated to the iron blade, still displays much of its original ornamentation in the form of three small hemispheres on the front upper end, a molding element at the tip, and an elaborate loop at the back for attaching the scabbard to a belt. Swords with an anthropoid hilt are characteristic of Celtic Europe in the first century B.C., with some fifty surviving from this period. Their inclusion in richly outfitted graves suggests that they were the valued property of aristocratic warriors. They may have been meant to enhance the power of the owner, or perhaps served as talismans in battle.
Date: ca. 60 B.C.
Culture: Celtic
Medium: Iron blade, copper alloy hilt and scabbard
Dimensions: Overall: 19 5/8 x 2 5/8 x 7/8 in. (49.8 x 6.7 x 2.2 cm)
Classification: Metalwork-Bronze
Credit Line: Rogers Fund, 1999
Accession Number: 1999.94a-d
Source:
www.metmuseum.org/