Post by Jack Loomes on Mar 1, 2015 6:06:53 GMT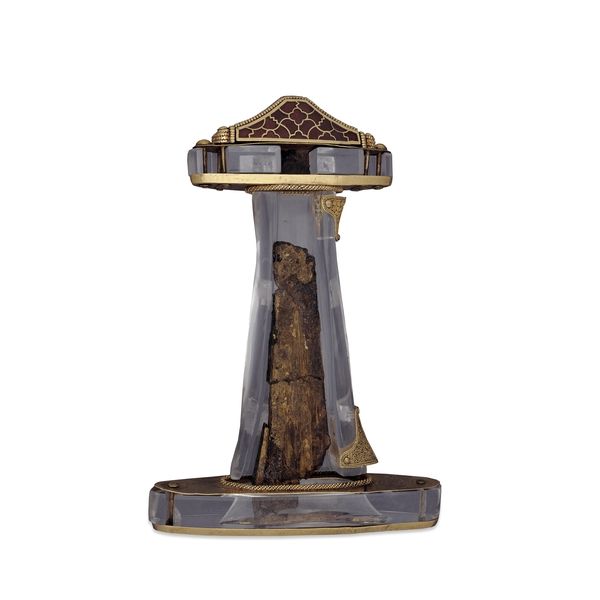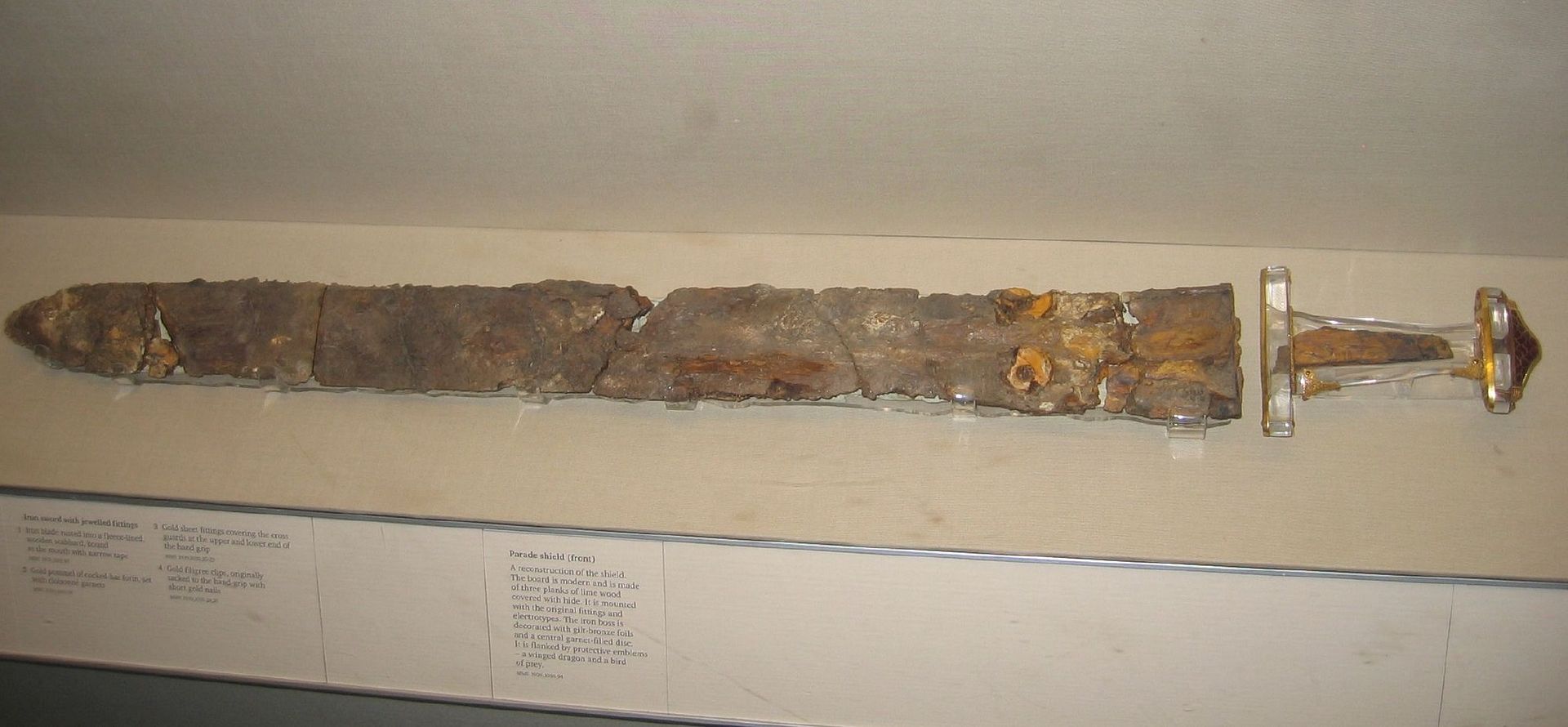 The Sutton-Hoo Warrior as he was found.
The most important weapon in Anglo-Saxon times was the sword, which was often passed down from father to son. Warriors were buried with their swords beside them. This one was made by a master-craftsman, and has a pommel covered in gold and garnets.
The shield was next in importance. The wood on this one rotted away, so it has been built again (reconstructed) recently, but the gold decorations are the same. Can you see the bird of prey, and the thin-looking dragon? Both these animals meant strength and power to the Anglo-Saxons.
Length: 84.000 cm (sword blade)
Gift of Mrs E.M. Pretty
M&ME 1939,10-10,95
On display: Room 2:
Collecting the World
In 1939 Mrs Edith Pretty, a landowner at Sutton Hoo, Suffolk, asked archaeologist Basil Brown to investigate the largest of many Anglo-Saxon burial mounds on her property. Inside, he made one of the most spectacular archaeological discoveries of all time.
Beneath the mound was the imprint of a 27-metre-long ship. At its centre was a ruined burial chamber packed with treasures: Byzantine silverware, sumptuous gold jewellery, a lavish feasting set, and most famously, an ornate iron helmet. Tiny fragments showed that rich textiles once adorned the walls and floor, along with piles of clothes ranging from fine linen overshirts to shaggy woollen cloaks and caps trimmed with fur. The dead man's body had dissolved in the acidic soil, but he was clearly a person of great standing in the kingdom of East Anglia. He may even have been a king.
The Sutton Hoo ship burial provides remarkable insights into early Anglo-Saxon England. It reveals a place of exquisite craftsmanship and extensive international connections, spanning Europe and beyond. It also shows that the world of great halls, glittering treasures and formidable warriors described in Anglo-Saxon poetry was not a myth.
Mrs Edith Pretty donated the finds to the British Museum in 1939. The site at Sutton Hoo is managed by the National Trust.
The treasure from Sutton Hoo is on display in Room 41. We also encourage people to visit the National Trust Visitor Centre at Sutton Hoo, which is open all year round. It is home to an award-winning exhibition hall that includes a full-size reconstruction of the burial chamber and superb replicas of the Mound 1 treasures. Original finds from Mound 17, such as a fine sword and glittering harness-fittings, are also on display. Outside, visitors can wander around the ancient burial mounds and see where the Sutton Hoo ship burial took place around 1400 years ago.
Source:
www.britishmuseum.org/