Post by Jack Loomes on Nov 2, 2013 4:38:32 GMT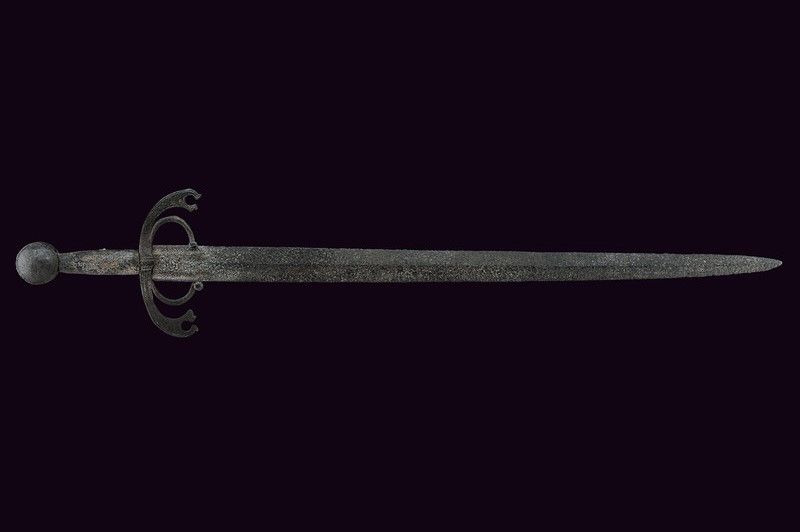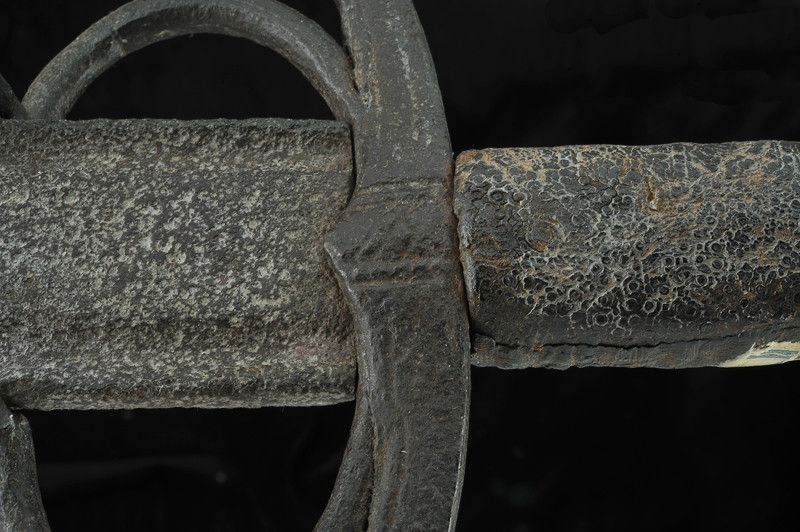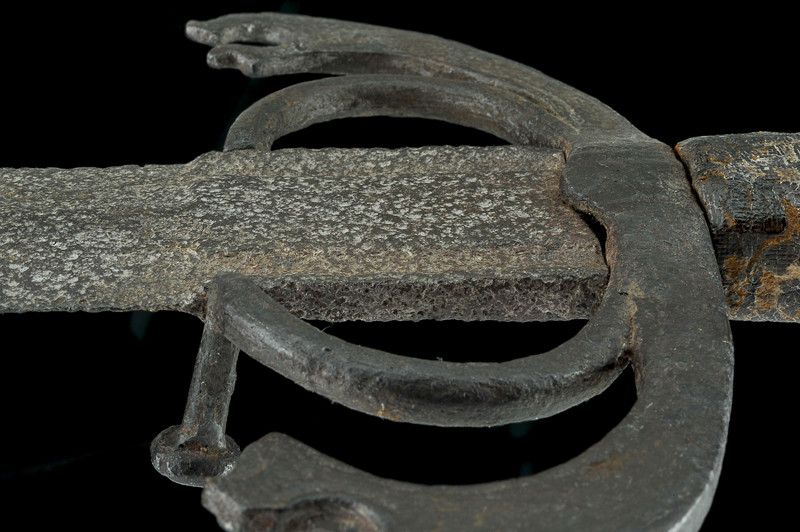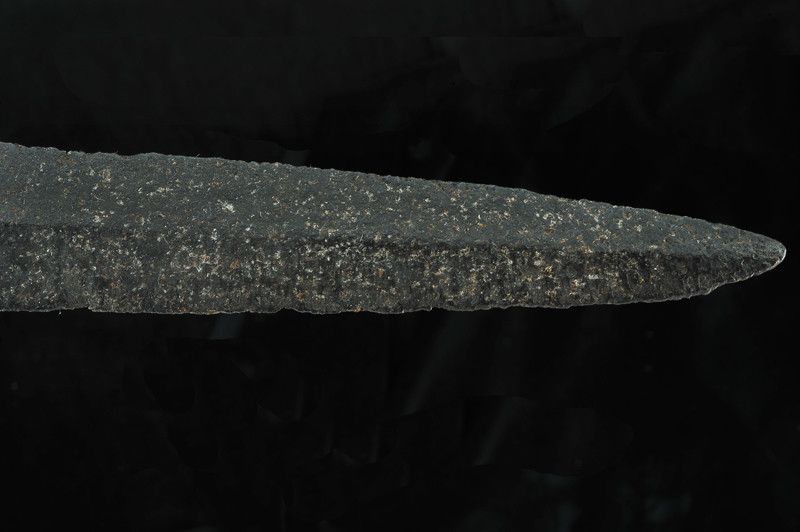 ]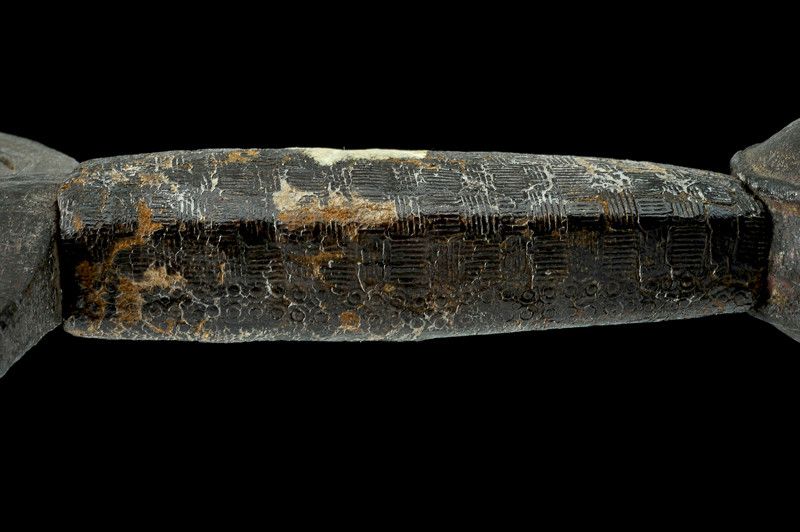 ]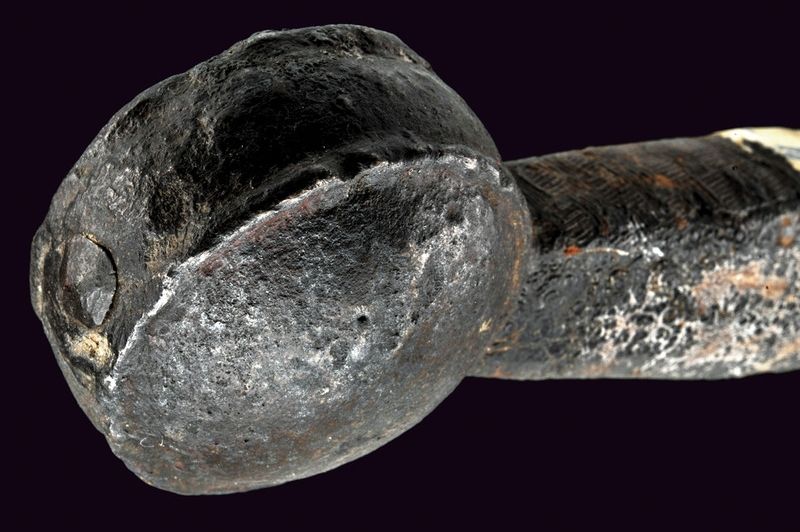 *Editor's note: Typically Type XIX swords have a fuller that runs approximately 2/3 the length of the sword. This sword does not; however it does feature the guard associated with Type XIX, the two small fullers on the ricasso and also is likely to have hailed from Spain like many Type XIXs. Ergo I have designated it as a Type XIX however it is also in many ways quite like a Type XVIII. I had to pick one however, and as it is more like a XIX than an XVIII overall thus I chose XIX.
Dating: Late 15th Century
Description: Straight, double-edged blade of lozenge section, rectangular tang grooved at the borders; iron hilt, straight quillons and symmetrical arms of the hilt, the arms of the quillons bent toward the blade, outlined at the borders and widened and pierced at the edges, the arms of the hilt closes at the end of the tang with vertical spikes ending in rosettes. Disc-shaped pommel with hollow faces. Wooden grip with Cordoba's leather covering (hardened) with faint traces of original gilding and featuring geometrical imprints. Remains of an old label (collection number?). Beside the oxidized surface, the sword keeps its beautiful shape and elegance.
In untouched condition.
This type of sward, typically Spanish, is really rare and few specimens are preserved in the museums. Vedi Heribert Seitz "Blankwaffen", Ill. 170 depicts a sword with very similar quillon, kept in The National Museum of Castel Sant'Angelo in Rome. For the typology see plate 77/36 on page 135.
Two other swords are described by Sir Guy Francis Laking in
A Record of European Armour and Arms Vol. II
, ill. 673 of Osma Collection, Madrid and 672 the so called battle sword of Ferdinand the Catholic, kept in the Royal Armoury of Madrid.
Length 91 cm.
For more information on Type XIX swords please see this extract from Ewart Oakeshott's
Records of the Medieval Sword
:
sword-site.com/thread/187/oakeshott-type-records-medieval-sword
Source:
www.czernys.com/auctions_lot.php?oggetto=49717&asta=43