Post by Jack Loomes on Apr 3, 2014 7:46:01 GMT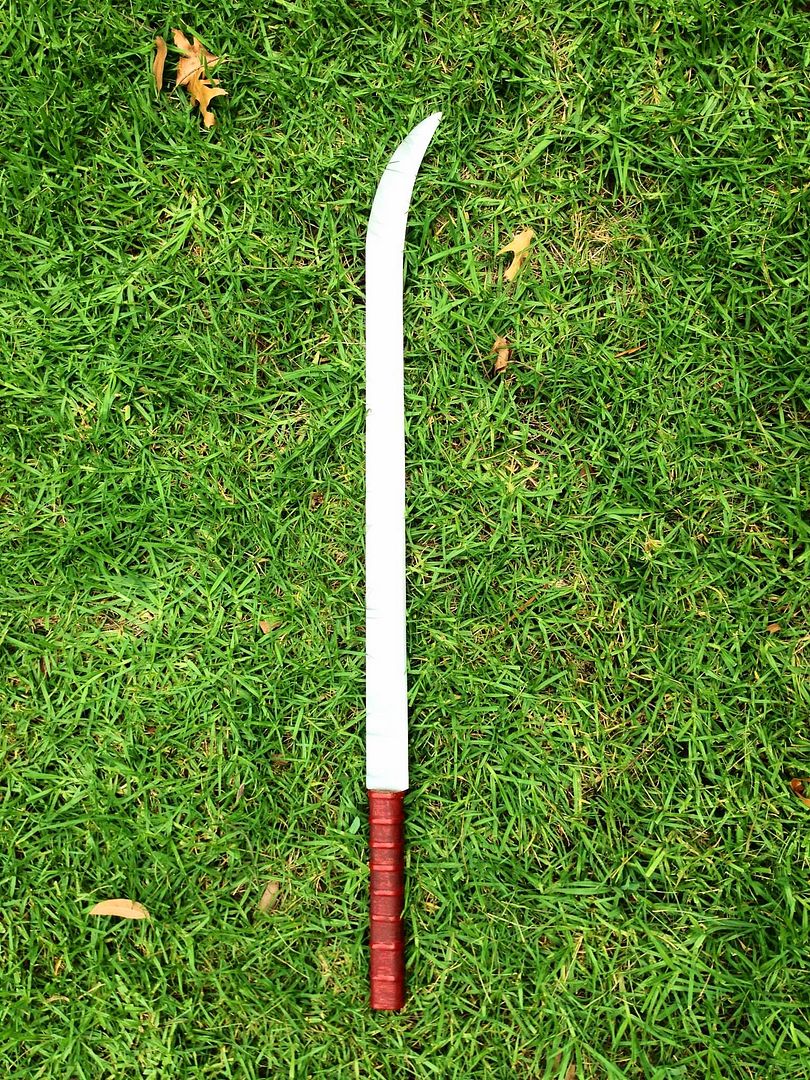 Image Source:
manuscriptminiatures.com/4362/9945/
Image Source:
www.vikingsword.com/vb/showthread.php?t=4277
"Your chance to snap up a rare and hard to find sword type! There isn't a production model on the market like this sword, and I won't be able to make anymore for years to come.

It was essentially a sickle modified for war and proved very effective against mounted knights. In a small group one person might be armed with the Rhomphaia as it was a specialised weapon and excelled at certain tasks, but was limiting in others.

The Dacians used an identical weapon called the Rhomphaia too or by contemporaries the Falax or Falx. The Dacian's weapons came in a broad variety of styles, from small sickle sized ones through to massive long spear like ones. Some of the Dacian's weapons were curved like this or moreso, or in the case of the spear like weapons they were often pretty much straight.

Controversially the Varangian Guard of the Byzantine Emperors are thought to have used this weapon by some scholars, though others like Dr. Timothy Dawson disagree and believe the term Rhomphaia was a Byzantine Loan word from antiquity - harkening back the days of the Classical World being a favoured literary style in Constantinople.

Either way this is a tremedous weapon, and I can understand why the Romans were so impressed by it both in Ancient History and during the Medieval Period. The amount of force the tip delivers is shocking, and the cutting edge is a truly grim thing to see in action.

The curve in the tip was put in place using a French Curve, a tool used by milliners with possesses a mathematically derived curve.

26 inch blade

8 inch handle

4 cm blade width

6mm stock

1000 grams

Tasman Oak grip w/Aniline Dyed Sheep Skin Cover - aged to give it an antiqued appearance

Rhomphaia has minimal distal taper on spine and small distal taper on the inside edge - designed to keep the weapon tip heavy where the power is, and the blade really stiff; this is in keeping with my observations through handling and studying poll arms and swords from France of the same time period as no French Medieval Rhomphaias are extant, we know about them from illustrations only.

You won't find a weapon this close to the French Medieval Rhomphaia in production anywhere, and I won't be making any more any time soon!

Paypal only, no pickup. No exceptions.

Postage prices listed reflect actual costs. If postage ever goes over, which it frequently does, I always wear the cost of the difference.

Any questions I will do my best to answer.

Happy Bidding!"