Post by Jack Loomes on Oct 20, 2013 5:31:25 GMT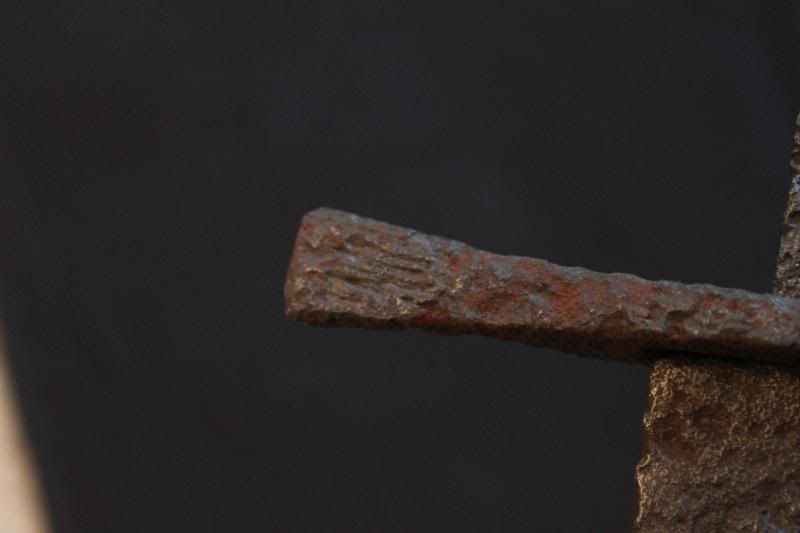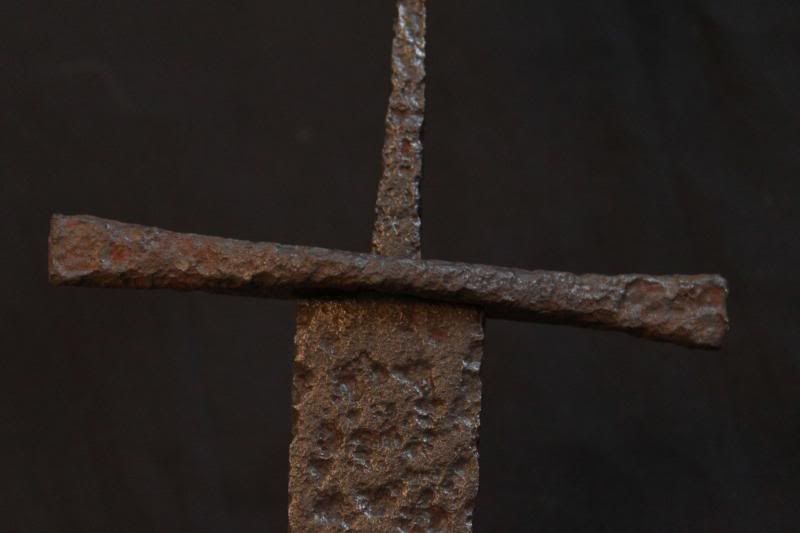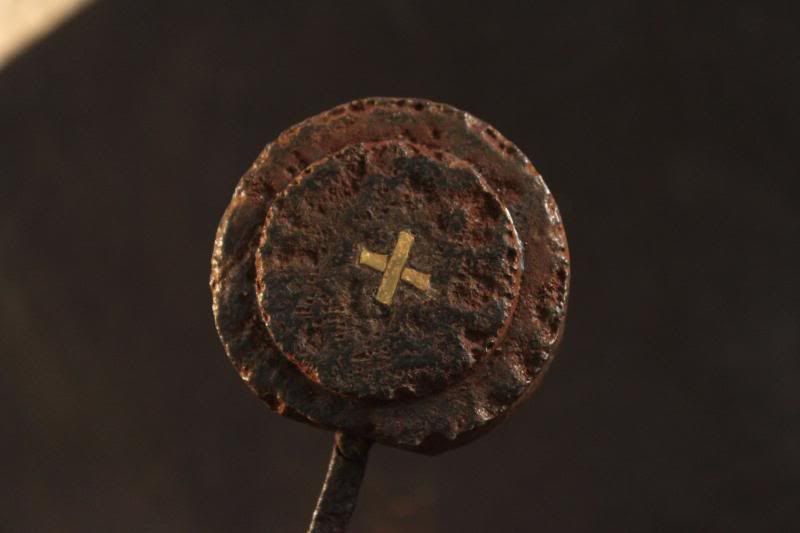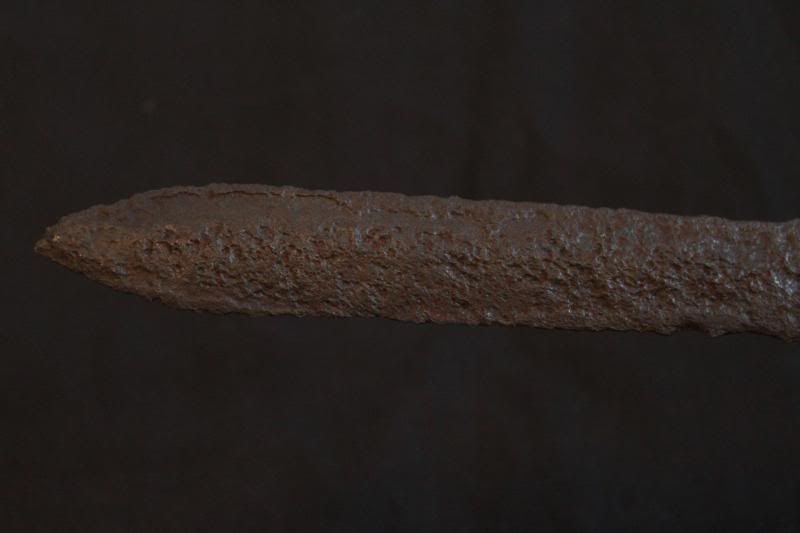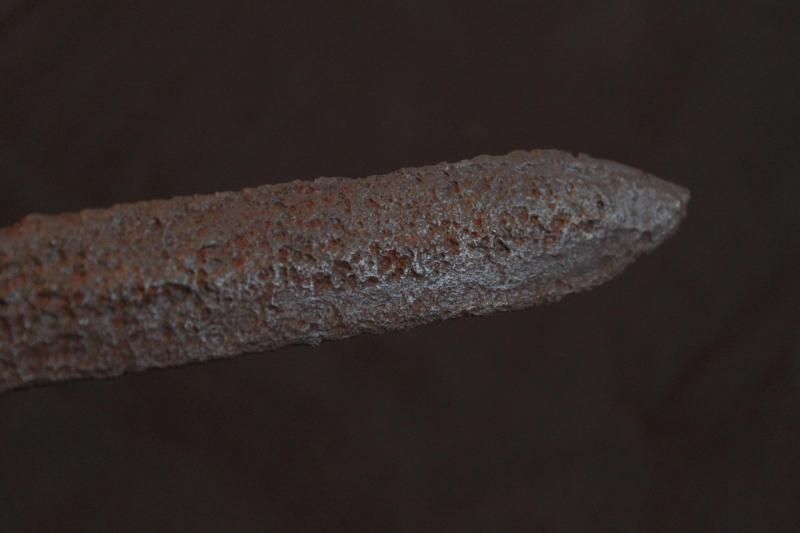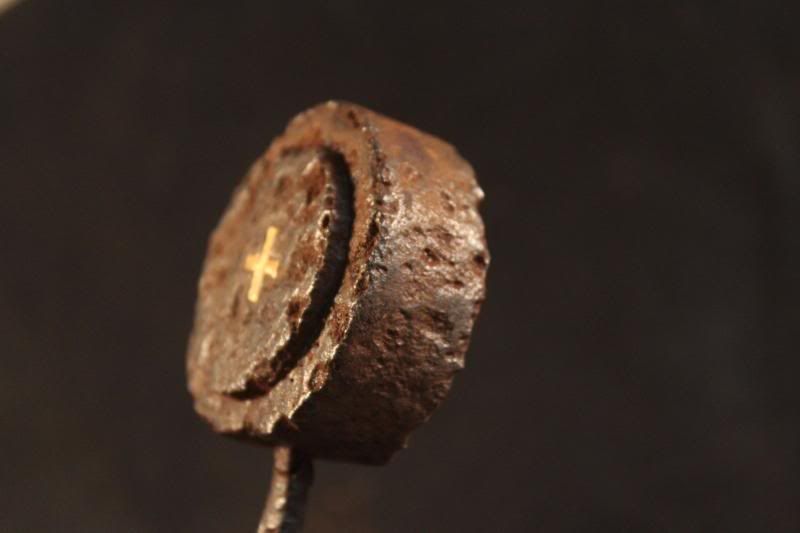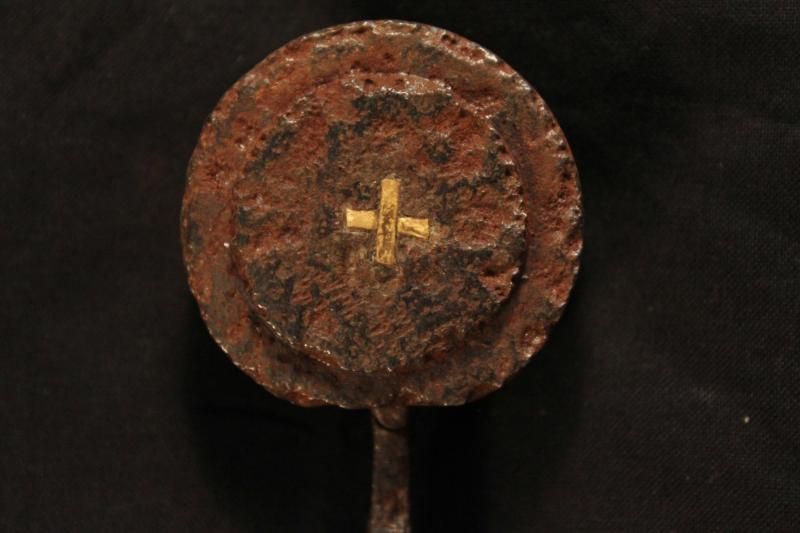 *Editor's note: This sword corresponds to Oakeshott Unclassified 9 p. 236 Records of the Medieval Sword but also to Oakeshott Type XVIII, with the exception of the ricasso which Oakeshott did not make allowances for in Type XVIII, but which is a feature not unknown on many swords well before the advent of Type XIX.

Note also evidence of work hardening, differential hardening or lamination of harder steel on the edges resulting in less attrition from corrosion on the edges, and a slightly different colour rust.
The sword was said to be found in Rhodes in the river bed of one of the many creeks drying out in the summer.
The sword is obviously bearing the sign of an old ground find sword, clearly seen how the gravel left mark on the surface, although the top 10-12cm of the tip is in better condition, even the heat treated edge, temperline is raising out on the edge from the rest of the surface as it was a harder steel and remained in better condition. I believe the sword was in a scabbard and it had a scabbard tip that was protecting the tip longer and this is why it remained in a better condition in this area. The crossguard has a nice shape, little old decoration pattern is visible, the handle bar has a small bend near the pommel and half way cracked but it is still sound and will not break even if you swing it with full power, still a powerfull strong sword, not fragile. The round pommel is nice, on one side , probably the one which was turned outward when carried bears a gold cross. I have tested the gold cross with all kind of gold testing solutions of different carat, and it passed the highest, 22carat acid test, so it is high purity natural gold. The other side has no cross probably to save costs, usualy they used yellow copper or low quality gold mixture to imitate the gold in jewels , decorations, but this is fine solid gold, not just a thin layer.
Edge length: 75cm
Total length: 90.5cm
For more information on Oakeshott Type XVIII see this extract from
Records of the Medieval Sword
by Ewart Oakeshott:
sword-site.com/thread/183/oakeshott-xviii-xviiia-records-medieval
If you would like to buy a functional reproduction sword then our sponsor Kult of Athena have the largest range by far of any vendor and consistently sell their swords at the lowest prices of any company I know of.

Click here to browse their fine selection and in so doing help with the upkeep of Sword-Site!
Kult of Athena Web Store
Source:
www.ebay.com/itm/Antique-Authentic-Medieval-European-Crusader-Sword-Armor-/271295036228?pt=LH_DefaultDomain_0&hash=item3f2a71bb44