Post by Jack Loomes on Jan 1, 2015 13:28:39 GMT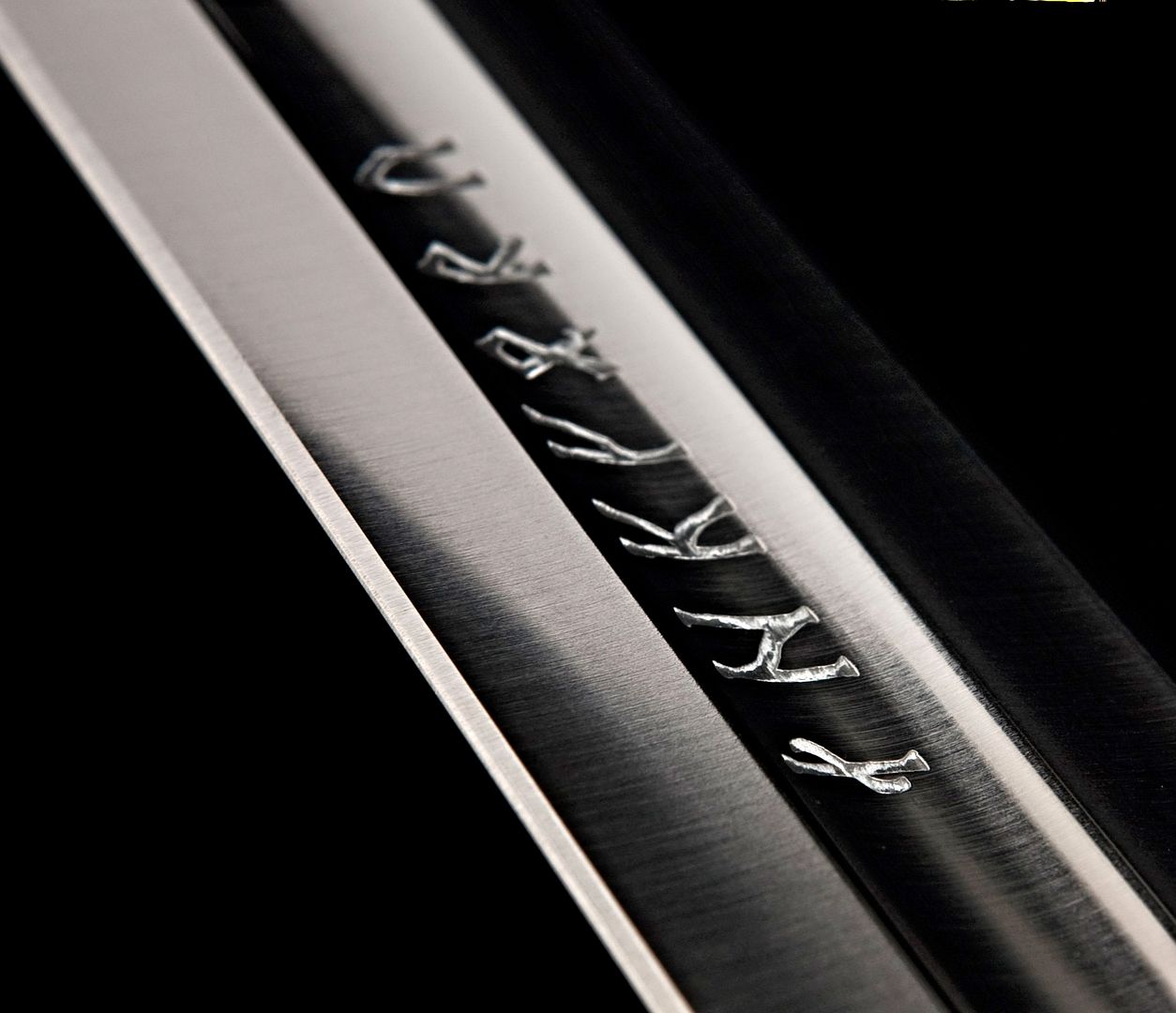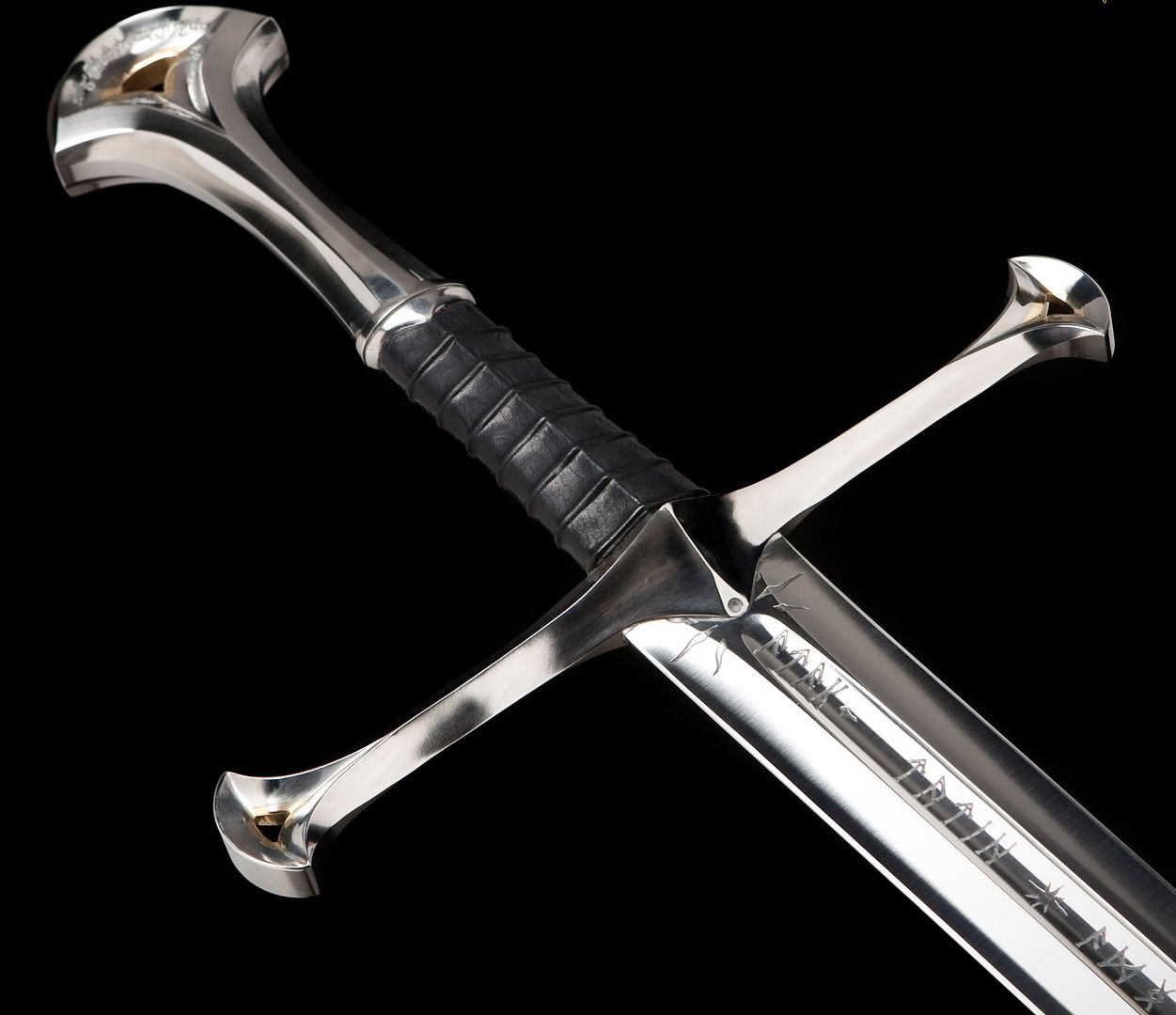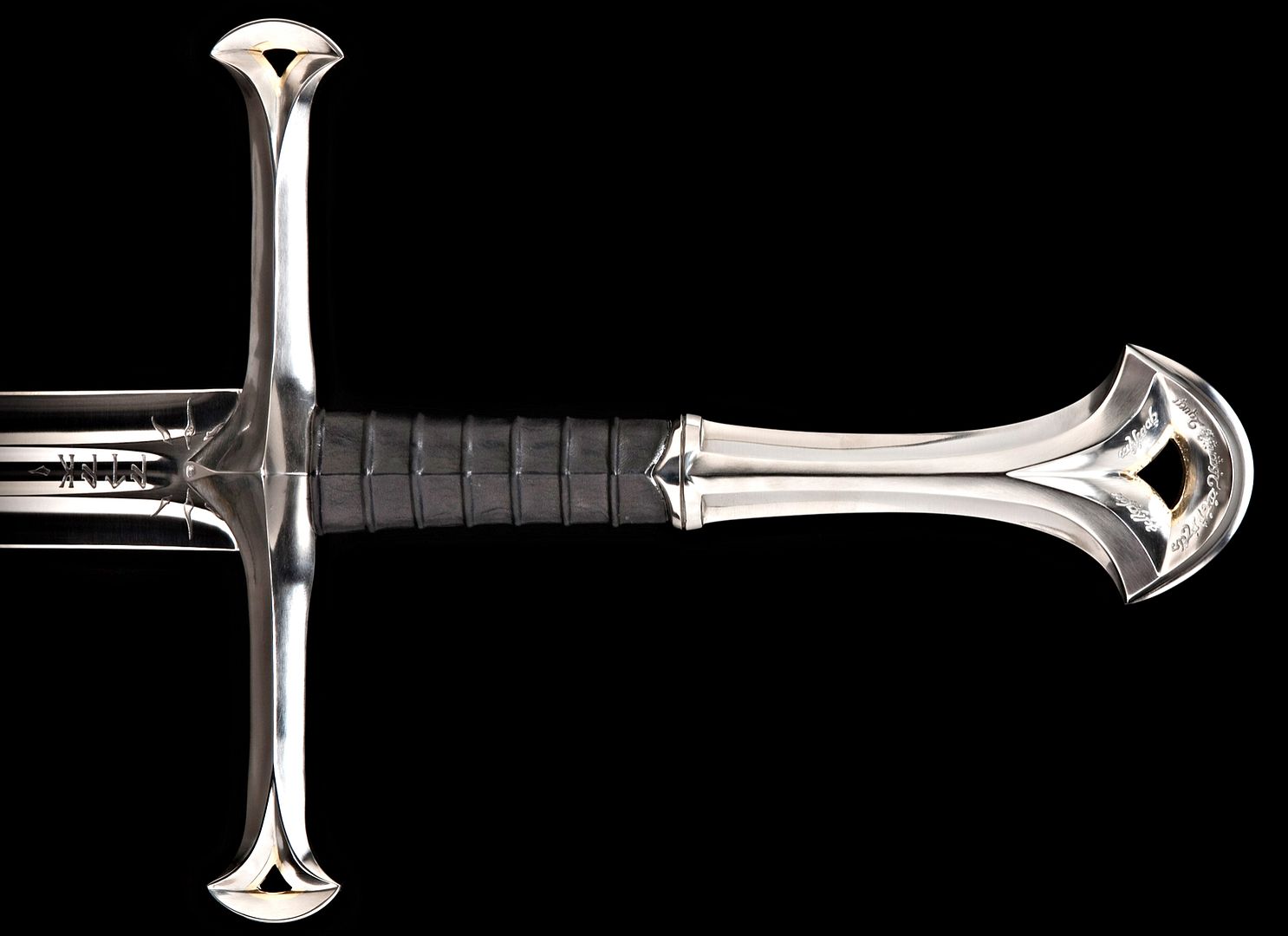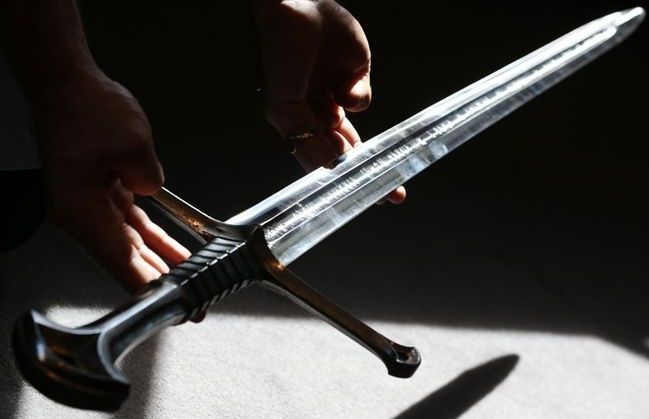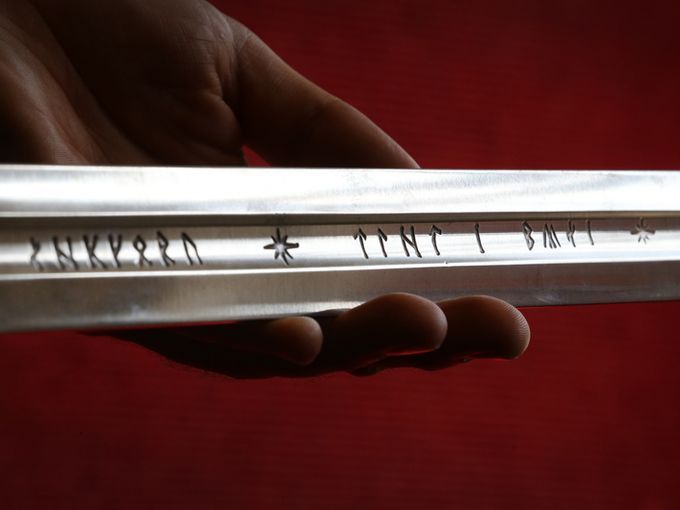 Editor's Note: Images from the first group are of an identical Andúril recreated by the same swordmaker Peter Lyon. The second group are of Sir Christoper Lee's sword which recently went up for auction through Bonhams and which sold for: $437,000 USD* November 2014.
Dimensions:
53.1" (H x W x D)
135 cm
Weight:
5.0 lbs (2.3 kg)
Forged by Elven smiths from the shards of Narsil in the last days of the Third Age of Middle-earth, Andúril both a sword and a symbol of hope, the glory and power of the ancient kings of men restored and born into battle in the glove of Aragorn, heir to the throne of Gondor.
Framed between devices of the sun and moon, Andúril bore Quenya inscriptions proclaiming its origin as Narsil, the blade that cut the Ring from Sauron's hand. In accordance with Tolkien's description, the blade is engraved, "Anar. Nányë Andúril I né Narsil i macil Elendilo. Lercuvantan i móli Mordórëo. Isil," which translates as "Sun. I am Andúril who was once Narsil, sword of Elendil. The slaves of Mordor shall flee from me. Moon." The sun and moon symbols are a reference to Narsil, which is a combination of the words Sun and Moon; the pommel is also engraved in Quenya on both sides, "Narsil essenya, macil meletya; Telchar carnéron Návarotessë," which translates as "Narsil is my name, a mighty sword; Telchar made me in Nogrod".
Andúril was designed by John Howe and made at Weta Workshop in New Zealand for The Lord of the Rings film trilogy by Weta's Master Swordsmith Peter Lyon.
Physical Specifications
Blade length: 40.9 inches (1040 mm)
Total length: 53.1 inches (1350 mm)
Weight: 4.9 lbs (2.25 kg)
Balance Point: 2.8 inches (70 mm) along the blade measured from the shoulders
If you would like to buy a functional reproduction sword then our sponsor Kult of Athena have the largest range by far of any vendor and consistently sell their swords at the lowest prices of any company I know of.

Click here to browse their fine selection and in so doing help with the upkeep of Sword-Site!
Kult of Athena Web Store
Sources:
www.wetanz.com/anduril-the-master-swordsmith-s-collection/
*http://www.bonhams.com/auctions/22196/lot/369/
lotr.wikia.com/wiki/And%C3%BAril
tolkiengateway.net/wiki/And%C3%BAril